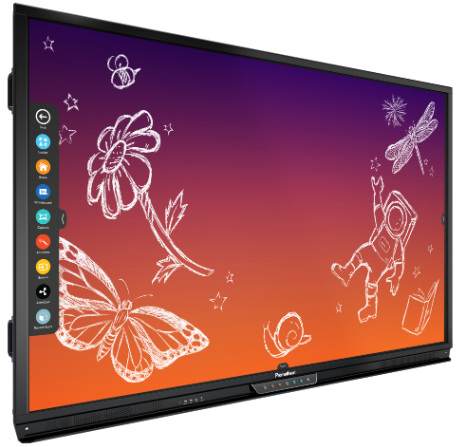 Interactive Displays are essentially a flat panel that provide a tablet like experience. With the latest technology and enhanced interactivity, Interactive Displays are the perfect solution to any classroom or collaborative space.
Our experienced team are specialised in the leading brands, including Promethean, Touchboard, Teamboard and ViewSonic.
Our Trusted Brands
Promethean's next-generation interactive panel delivers their most robust, seamless, and secure user experience yet, offering features that respond to the unique needs of teachers, IT administrators, and school leaders.
TouchBoard Interactive Panels are designed to greatly enhance the interactive and multimedia experience across a variety of settings. Practical and functional, TouchBoard Interactive Panel are available in Full HD and Ultra HD resolutions.
Motivate your audience with various digital content – integrate pictures, videos, renders, and other multimedia into your lesson plans and presentations.
You can even take notes, annotate, draw, rotate, and scale all your digital content with simple touchscreen gestures.
The ViewBoard® 52 Series is a 4K Ultra HD interactive whiteboard equipped with user-centric design features and best-in-class collaboration tools for today's lessons made easy. With a single-cable solution for instant, worry-free connectivity and a unique angular design for easy access to shortcut keys and I/O ports, teachers can seamlessly connect and control for uninterrupted, flowing classes.
REQUEST FOR A QUOTATION