EH-TW7100
Home / Data Projectors / Epson / EH-TW7100


REQUEST QUOTATION

Key Features
4K PRO-UHD1 – a new type of 4K home theatre projection technology only from Epson
Advanced 3LCD Projector Design – a true 3-Chip design, 3LCD technology
Amazing Colour Brightness2 – 3,000 Lumens colour brightness and 3,000 Lumens white brightness
Dedicated 4K Pixel-Shift Processor1 – Epson's advanced pixel-shifting resolution-enhancement technology results in an exceptional 4K visual experience
Dedicated HDR Processor – full 10-bit HDR colour processing uses 100% of the HDR source information
High Contrast – contrast ratio up to 100,000:1 delivers an extraordinary range of colour and detail in both bright and dark scenes
Lens Shift – lens shift enables installation flexibility with a range of up to ±60% on the vertical axis and up to ±24% on the horizontal axis
Wide Ranging Connectivity – connect to virtually any device, making your entertainment more accessible
Captivating Sound – two built-in 10 W stereo speakers for lifelike sound
Easy to Use – simple and easy to use Home screen with quick access to menus
2 Year Projector warranty – enjoy peace of mind
4K PRO UHD
White brightness alone cannot bring the True Colours you see every day. While other manufacturers of 1-chip DLP technology believe they can improve image quality by just increasing the brightness of their projectors' white light output, Epson ensures that its projectors combine brightness and True Colours to create vibrant and realistic images with 3LCD technology across every projector model.

3LCD Technology
All Epson projectors are based on 3-chip LCD technology for amazing colour, incredible detail and solid reliability. 3LCD's 3-chip architecture dedicates an entire chip to process each primary colour – red, green and blue, continuously. Unlike single-chip technology that delivers colour sequentially, you get full-time colour. The result is vibrant, realistic images and video all delivered with 3LCD's true-to-life colour.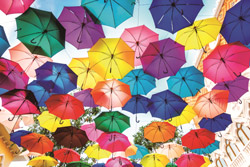 Amazing colour brightness with Epson
Brilliant image quality requires high colour brightness (colour light output). EH-TW7100, powered by 3LCD technology, is capable of producing White Light and Colour Light Output of 3,000 lumens in 4K enhancement resolution, delivering amazing colour brightness.
Super Resolution with Detail Enhancement
Super-resolution defines edges for standard and HD content, while Detail enhancement refines surface detail for true-to-life images.
Dedicated 4K Enhancement Processor
Advanced 4K enhancement hardware precisely controls three-individual high-definition LCD chips to parallel process up to 12 million pixels of information. This new type of resolution enhancement technology results in a 4K visual experience – surpassing other forms of 4K home theatre projection.
Dedicated HDR Processor

A High Dynamic Range expands the range of colour and contrast that can be reached, resulting in a more realistic and natural image. Epson's full 10-bit HDR colour processing accepts 100% of the HDR source information to faithfully reproduce HDR content for an exceptional visual performance.
100,000:1 High Contrast
Enjoy bright, vibrant pictures as well as excellent shadow detail, so you can bring your favourite movies to life.

Frame Interpolation
Frame interpolation technology inserts multiple new frames between the original ones, so motion appears smoother, sharper and more realistic.
Imaging Science Foundation (ISF) calibration and colour management
The Epson EH-TW7100 features ISF certification for top video performance. The EH-TW7100 makes it possible to calibrate the levels of the brightness, colour, and contrast setting against the room lighting and the projection environment to capture every subtle intricacy.
Installation Flexibility
Lens shift allows you a wide range of placement possibilities, with a broad shift range of 60% vertically and 24% horizontally. Combined with a 1.6x zoom lens, projector placement is a breeze.
Wide Ranging Connectivity

Connect from virtually any device, making your entertainment simple and more accessible.
Compact Placement
With an exhaust system with air intake at both the side and front of the projector, it is now possible to place the EH-TW7100 in a compact location so you can be fully immersed in a cinematic environment.
Captivating Sound
Enjoy amazing audio with two built-in 10W speakers.
Bright 3D Drive Technology for 3D Cinematic Adventures
Enjoy thrilling 3D adventures right in the comfort of your living room. Featuring Bright 3D Drive technology, the TW7100 puts you right in the middle of the action. Epson's drive system minimises the blackout time of 3D glasses and provides greater brightness when viewing 3D content.
Simple set-up
An intuitive remote puts all the most commonly used functions at your fingertips, making it easier than ever to find the functions you need. The EH-TW7100 also features a Welcome Guide so new users can fully utilise the projector and keep entertainment to a maximum.
Connectivity Panel
REQUEST FOR A QUOTATION